The School of Christian Ministry (SoCM) is a platform for continuing learning to help church members grow in faith and to equip them to serve effectively in the church community and to make Christ known to the world.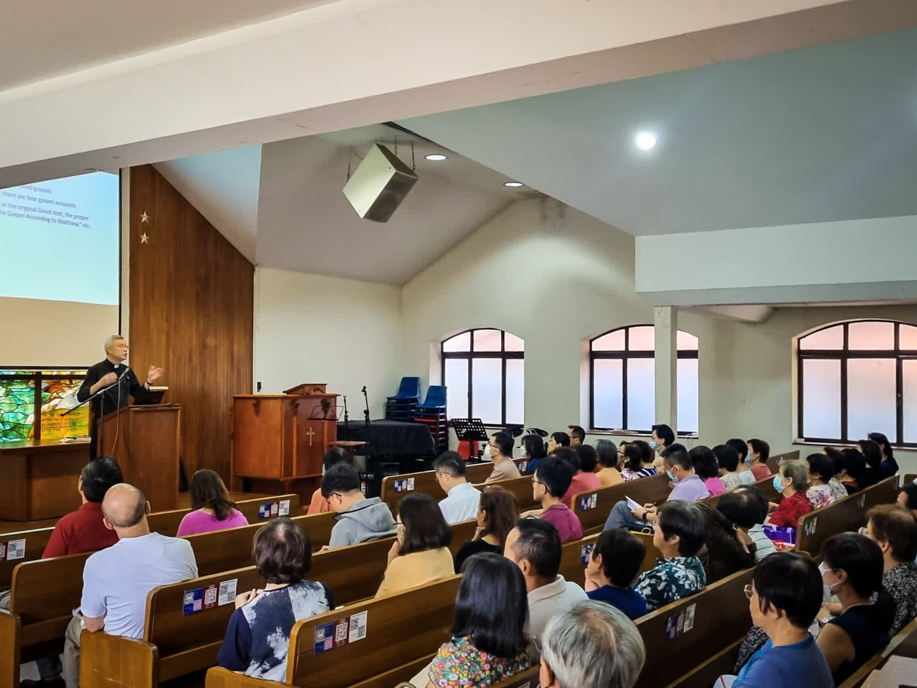 SoCM Classes
Current we have the following classes going on
Adult Sunday Classes are regular teaching sessions on Sundays designed to deepen members' understanding of the Bible and to give them a foundation in sound doctrine and theology. The classes are opportunities to learn, think and share about who God is, who Jesus is, what has He done for us and how we should live as Christians.
Current series: The Gospel – the doctrine of first importance.
Leaders Equipping and Training Sessions
Equipping & Training Sessions are geared towards providing relevant and sound Christian education to equip church members to serve one another in the Church community and to live out their faith in effective and faithful ministry.
Past Series
In the last few years, we have started recording our classes.
Biblical Theology – What does the Bible teach about various thelogical issues.
New Testament Overview – A year+ long overview of all the books of the New Testament ended on 23 January 2022.
Growing Together in Christ – How do we grow together as Christians in Christ?
---
Contact Us
If you have any question regarding any of the classes or talks or relating to SoCM generally, or if you like to find out more about participating or serving in SoCM, please write to us using the contact form below: